Philadelphia Airport (PHL)
Use this website to quickly find the most important information about Philadelphia Airport: Flights (Departures, Arrivals), Parking, Car Rentals, Hotels near the airport and other information about Philadelphia International Airport (PHL). Plan your travel to Philadelphia Airport with the information provided in this site.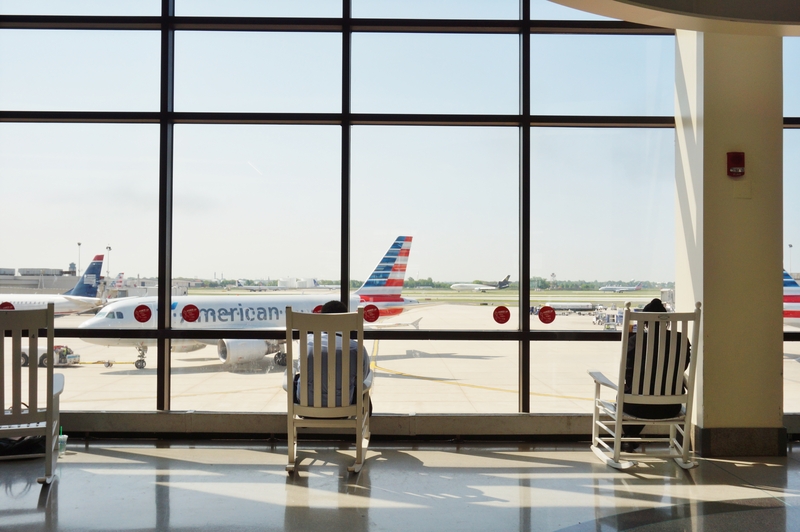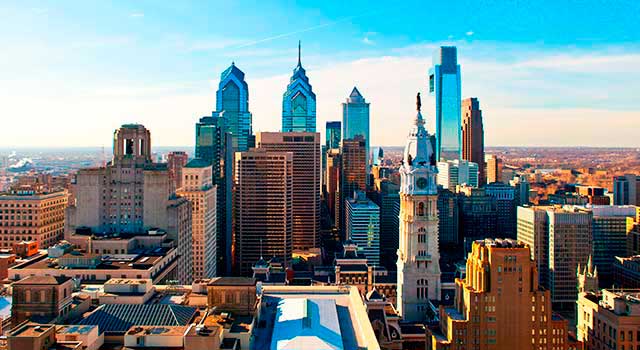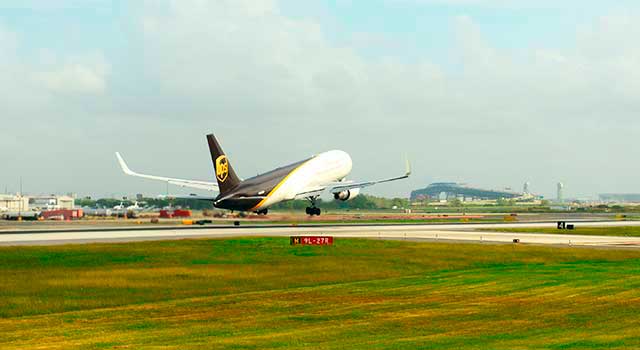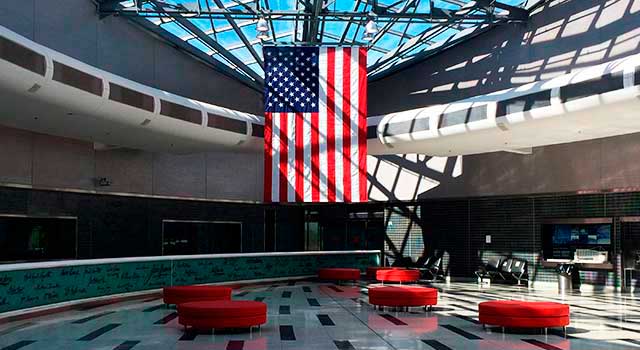 Philadelphia International Airport (IATA: PHL, ICAO: KPHL, FAA LID: PHL), also known as PHL, is an important airport in Philadelphia, Pennsylvania, United States. The airport is located 10 miles southwest from downtown Philadelphia, next to Delaware River.
The top ten busiest routes, domestic and international, to and from PHL Airport are: Orlando, Atlanta, Chicago, Boston, Dallas, London, Charlotte, Los Angeles, Fort Lauderdale and Denver.
PHL Airport works as a hub for American Airlines and UPS Airlines and it is a focus city for Frontier Airlines.


Philadelphia Airport registered 33,018,886 2019 passengers in 2019.
PHL Airport consists of seven terminal buildings:


Terminal A West: It has 13 gates: from A14 to A26. It's home for American Airlines and hosts domestic and international flights.
See more information


Terminal A East: American Airlines operates with domestic and international flights. It has 11 gates: A2-A13 (except A5).
See more information


Terminal B: It handles American Airlines flights too.
See more information


Terminal C: It handles American Airlines. Terminal C has 15 gates: C18-C31.
See more information


Terminal D: It is home for Alaska Airlines, Air Canada, Delta Air Lines and United Airlines. It has 16 gates: D1-D16.
See more information


Terminal E: It is home for JetBlue Airways, Frontier Airlines and Southwest Airlines. It has 17 gates: From E1 to E17.
See more information


Terminal F: This terminal it is used by American Eagle. It has 38 gates: F1-F39 (except F8).
See more information
At Philadelphia Airport passengers will find the following services available:
- Restaurants and cafes
- ATMs
- Currency Exchange
- Duty free
- Nursing suites
- Carts
- Wi-Fi
- Charging Stations
- Art Exhibitions
See the available transportation options to and from Philadelphia Airport:
Train: Frequent Train transportation between downtown Philadelphia and the Airport is provided by SEPTA. Trains stop at every terminal, excepting Terminal A West.
See more information
Bus: SEPTA also provides public bus transportation. Hotel shuttles and private buses are available, too.
See more information
Taxi:Transferring to downtown Philadelphia from PHL takes around 20 minutes.
See more information
Car Rental: Renting a car in Philadelphia Airport is a good way to move around the area.
See more information
Lost and Found
Contact
Address: 8000 Essington Ave, Philadelphia, PA 19153, United States
Phone: +1 215-937-6937
About Philadelphia
Philadelphia, located in Pennsylvania state, is the sixth most populated city in the United States. Along with the metropolitan area, Philadelphia has 7,2 million of population.


Also known as "Philly", Philadelphia was founded back to 1682, being one of the oldest cities in the country. The city is known for arts, culture, colonial history, food, among others and it receives each year numerous numbers of tourists.


When visiting Philly, it is a must to walk through the Reading Terminal Market, or to see the Liberty Bell. Peddler's Village and Longwood Gardens are other interesting sites too.